Half my life is an act of revision
– John Irving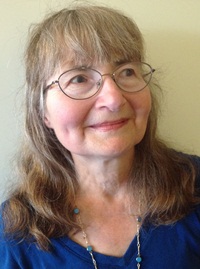 Creativity, organization, juggling time and years of experience make Sharon A. Crawford an excellent writer, writing instructor and consultant, editor and blogger. Check her credentials, comments, and other criteria.
Latest News
Workshops and Courses: Sharon A. Crawford has added a new workshop Memoir as Creative Non-fiction which she will be teaching October 16.  More info here.
Editing and Manuscript Evaluation: Sharon A. Crawford welcomes new editing clients. Specializing in manuscript evaluation of books, novellas; and copy editing short stories, personal essays and articles. More info here…
PI Dana Bowman, the main character in the Beyond mystery series is interviewed by Hugh Reilly on Liquid Lunch here. Dana in-studio photo here.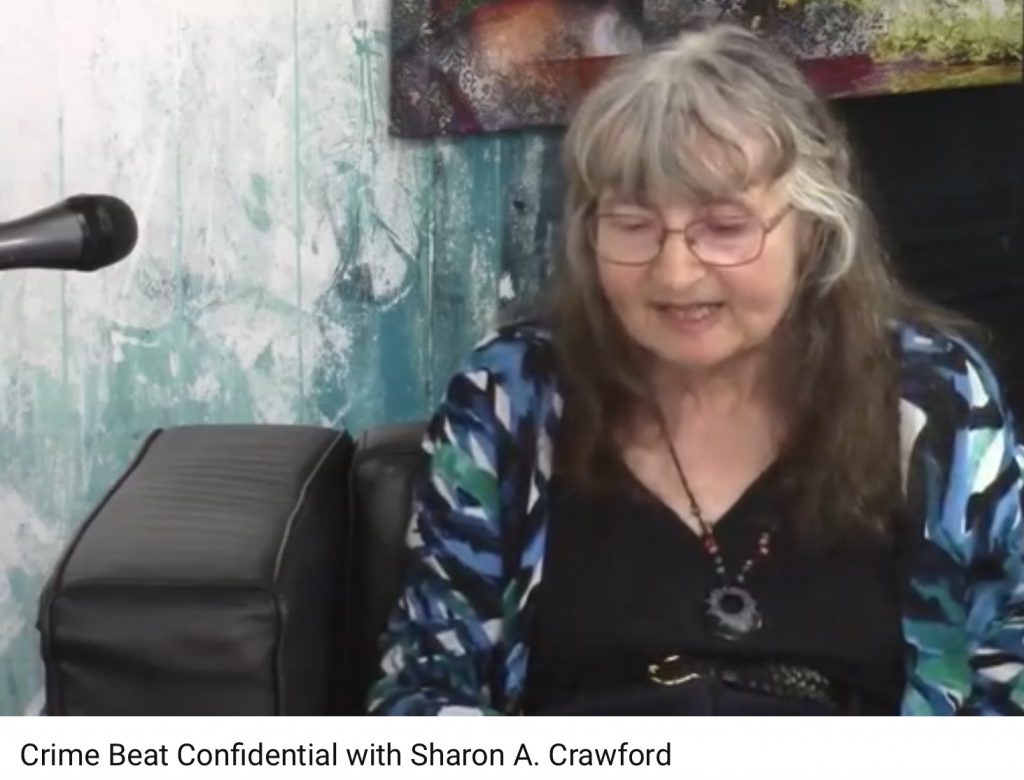 Crime Beat Confidential hosted by Sharon A. Crawford with a little help from Private Investigator Dana Bowman from the Beyond mystery series, made its debut recently on thatchannel.com. This bi-monthly TV series has guests in various areas of "crime" being interviewed by Sharon. Dana? Well, you'll have to check out the first segment to find out – with guest James Wigmore, forensic toxicologist. See here to watch the show on YouTube and here for more photos from the show.
Muskie and Murder debuts at library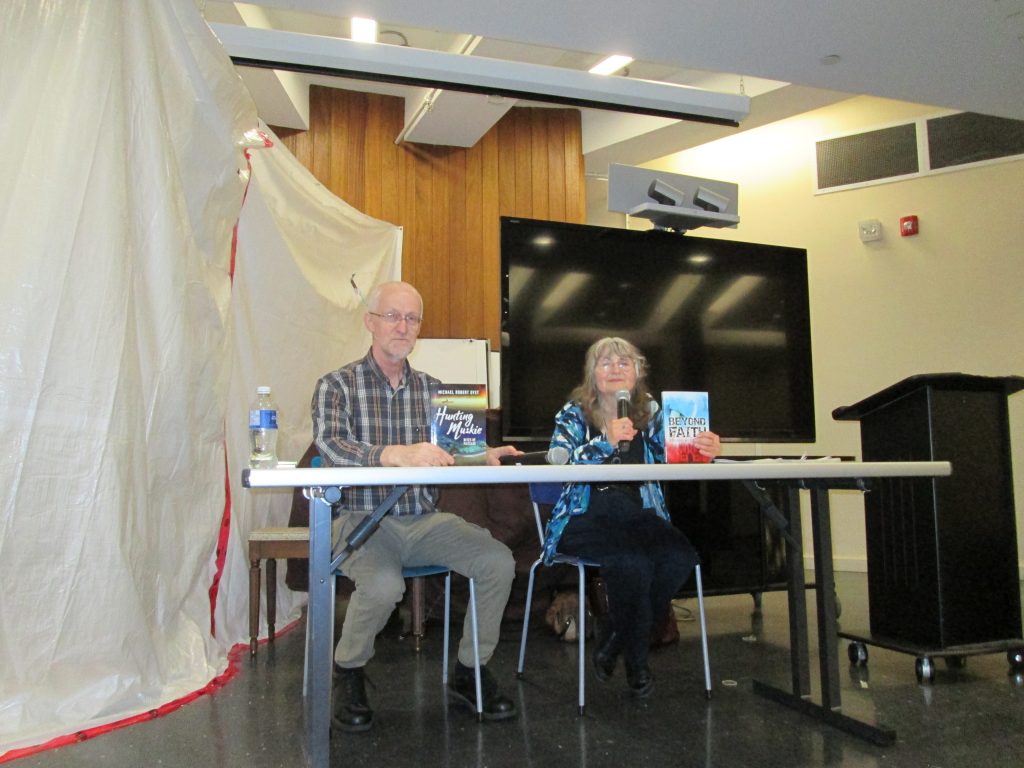 Beyond Faith is also here…
on You Tube where Sharon is interviewed about Beyond Faith and the Beyond gang by Hugh Reilly on Liquid Lunch
And here at the beginning of her reading from Beyond Faith at SinC Toronto. This time PI Dana Bowman is confined to a photograph Sharon is holding.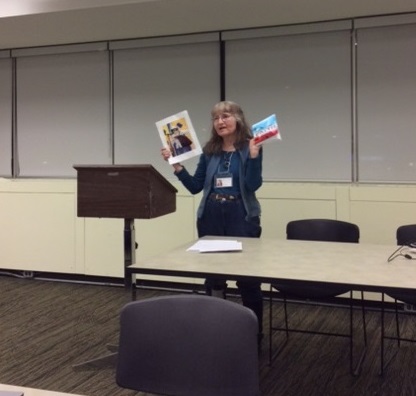 Another SinC reading photo is on the Beyond Faith page. Scroll down the page.
And also here at the Ontario Librarian Association convention February 2 at Metro Toronto Convention Centre (Hint: Channeling PI Dana Bowman)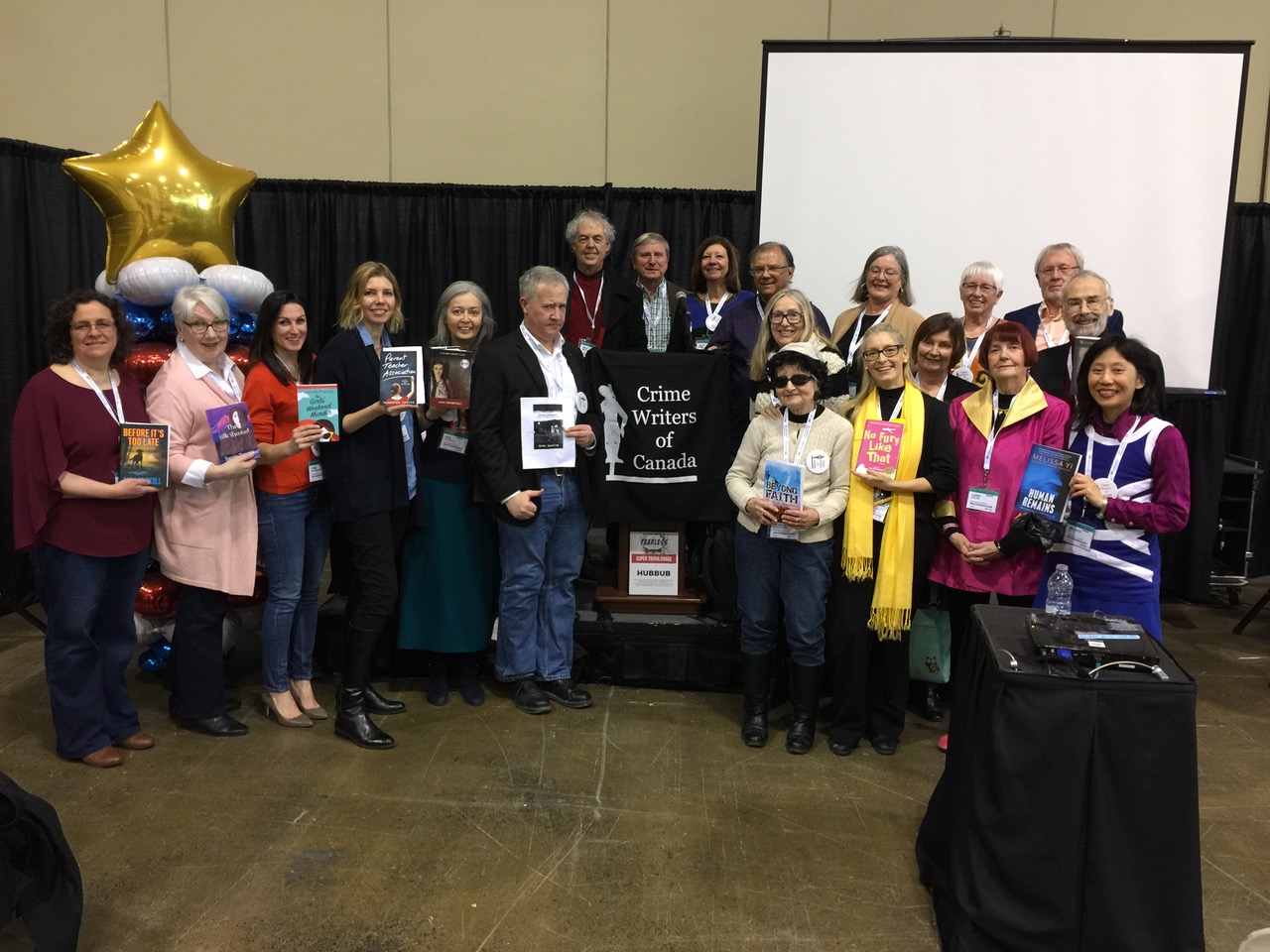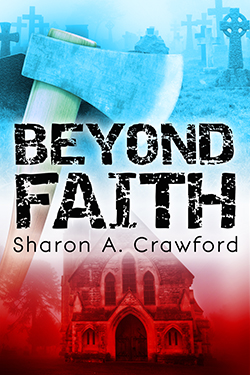 Beyond Faith offers secrets, lies and death with a connection to the Catholic Church, set in small-town and big-city Ontario. It's a great story with a great pair of unlikely protagonists (a brother-sister pair of twin investigators), twists, surprises and Sharon Crawford's distinctive tone and shining dialogue. Recommended for any detective-story fans yearning for Ontario-based tales.
– Nate Hendley, true-crime author (Steven Truscott: Decades of Injustice and The Big Con)
Check out the new Beyond Faith page. Sharon A's Gigs are now listed on this page as well as links to Amazon and Chapters/Indigo and Sharon's author blog. For events, scroll down past the Crawford and Bowman profiles

And
Watch for the monthly Beyond newsletter coming soon. Stay tuned.
And talks about editing and writing with her colleagues:
Sharon A. along with Ali Cunliffe and Susan Viets spoke and entertained on a panel about self-publishing from authors' and editors' perspectives. Panel was held by the Editors Canada and the video of it all is on You Tube
Recent Past Events:
Book Launch for Beyond Faith at Supermarket, Sunday, October 22, 2017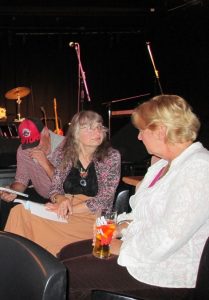 Beyond Blood and Beyond the Tripping Point were at Word on the Street Sunday, Sept. 24, 2017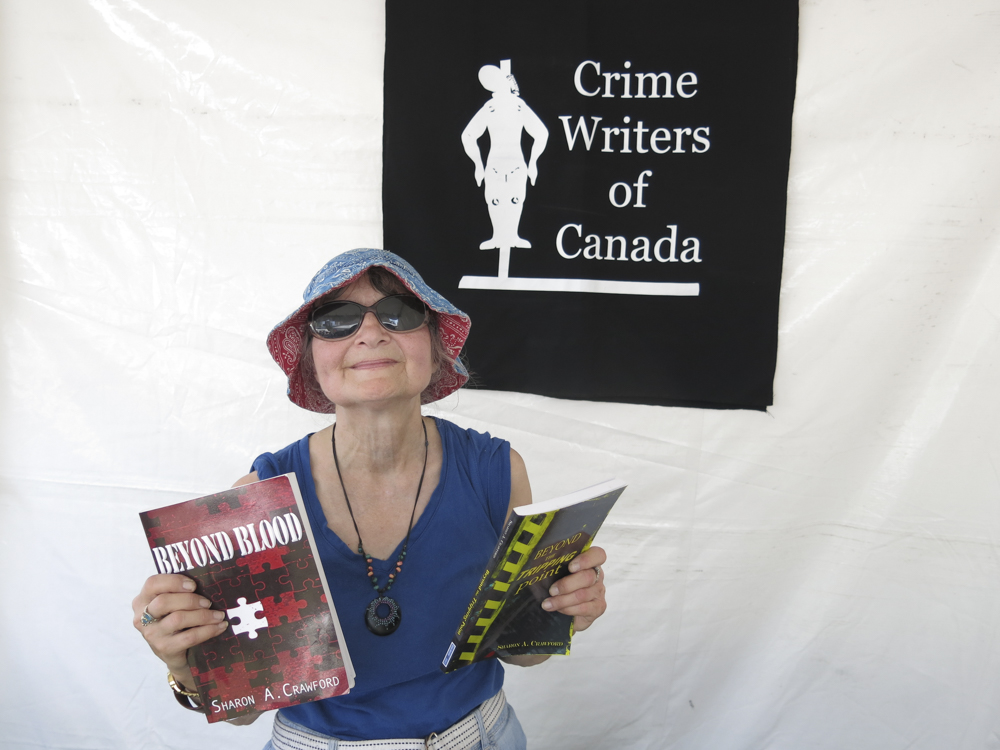 Sharon A. holding up the first two Beyond Books – Beyond Blood and Beyond the Tripping Point. Photo courtesy Lisa de Nikolits author of No Fury Like That 
See and hear Sharon A. being interviewed about Beyond Blood on the Liquid Lunch
Sharon A. along with Ali Cunliffe and Susan Viets spoke and entertained on a panel about self-publishing from authors' and editors' perspectives. Panel was held by the Editors Canada and the video of it all is on You Tube
Sharon A. and four other Crime Writers of Canada authors packed them in for their crime (writing) presentation at Gerrard Ashdale library in Toronto, March 24, 2016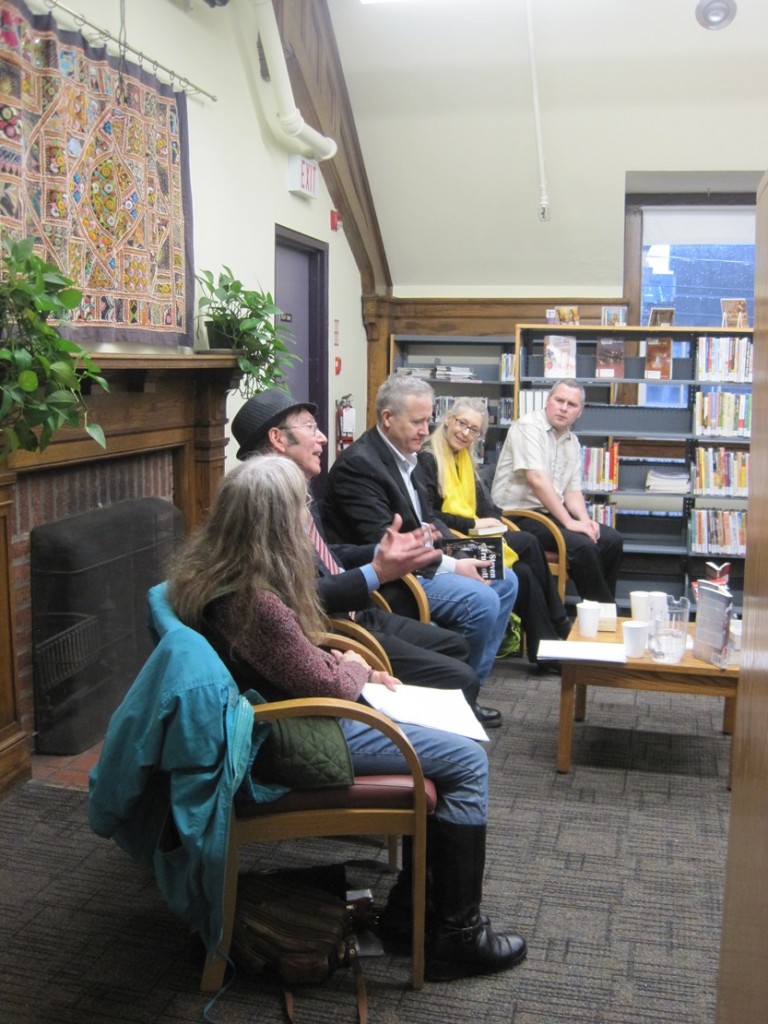 Sharon A. Crawford's Blog
Sharon A. Crawford author
A fine WordPress.com site
Putting your writing out there – whatever way
We. all have to start somewhere to get our writing out there – first for publishing and then to promote the published work. Both can involve some reading in public. But getting out of our comfort zone of behind our laptop, Ipad, etc. isn't easy at first. Our "audience" might not like our work. They […]
Posted: July 13, 2018, 6:12 pm
Sharon A. Crawford hosts Crime Beat Confidential TV show
Now that I have finally taped the first segment of my TV show Crime Beat Confidential on the Internet channel thatchannel.com I have a few thoughts on doing a TV show. First some basic info about the show. Crime Beat Confidential is the new bi-monthly crime interview show hosted by former journalist and now mystery […]
Posted: July 6, 2018, 4:37 pm