Half my life is an act of revision
– John Irving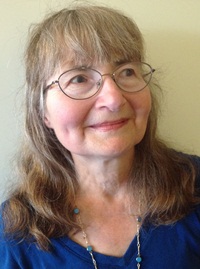 Creativity, organization, juggling time and years of experience make Sharon A. Crawford an excellent writer, writing instructor and consultant, editor and blogger. Check her credentials, comments, and other criteria.
Latest News
Beyond Faith is coming this October.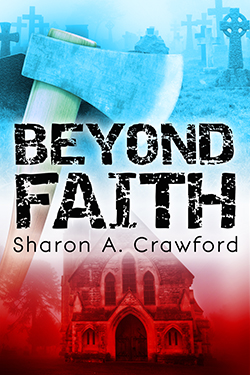 Beyond Faith offers secrets, lies and death with a connection to the Catholic Church, set in small-town and big-city Ontario. It's a great story with a great pair of unlikely protagonists (a brother-sister pair of twin investigators), twists, surprises and Sharon Crawford's distinctive tone and shining dialogue. Recommended for any detective-story fans yearning for Ontario-based tales.
– Nate Hendley, true-crime author (Steven Truscott: Decades of Injustice and The Big Con)
Beyond Faith is coming this October. Stay tuned.
Meantime…
Beyond Blood and Beyond the Tripping Point are at Word on the Street Sunday, Sept. 24, 2017
Sharon brings the first two Beyond books and more scoop on Beyond Faith. More details here.
Sharon's long-running (17 years September 2017) East End Writers' Group writing critique meetings continue from 7 p.m. to 9.45 p.m. on September 27, 2017.
There are no meetings in August and December. More info here.
Sharon's guest speaking gig  at the Writers and Editors Network Breakfast meeting has been moved to October 21, 2017. She will be talking about characters and dialogue in fiction. More details under Sharon A's Upcoming  2017 Gigs,  right here.
Please note that I am not taking on any more copy editing of book-length and novella-length manuscripts, but will honour current clients' book and novella copy editing contracts. Still copy editing shorter pieces. And yes, I still do manuscript evaluations of book-length and novella-length manuscripts and welcome new clients. More info here.
Recent Past Events:
Creativity from the Stacks
East End Writers' Group members emerged beyond the S. Walter Stewart Library stacks and shared their creativity in the library's auditorium, Wed., June 28. And we had a lot of fun. More details here.
What's Your Story? East York
Sharon A. Crawford and her East End Writers' Group presented sample writing critiques as well as showcasing group members' published books as part of the East York segment of What's Your Story? Saturday, Oct. 1, 2016 at S. Walter Stewart Library. More info under More Scoop on the Group on East End Writers page
Dana Bowman returned in a comedy skit with literary novelist Shane Joseph. Dana Bowman from Beyond Blood and George Walton from Shane's In the Shadow of the Conquistador collided as fiction and reality merged at the Urban Folk Art Salon Thursday, Oct. 27, 2016 at Mount Pleasant Library.
Dana Bowman, the main character in Sharon's Beyond Blood mystery novel, appeared at the Toronto Heliconian Club during Doors Open May 28.  Info on the Toronto Heliconian Club here.
See and hear Sharon A. being interviewed on the Liquid Lunch
Sharon A. along with Ali Cunliffe and Susan Viets spoke and entertained on a panel about self-publishing from authors' and editors' perspectives. Panel was held by the Editors Canada and the video of it all is on You Tube
Sharon A. and four other Crime Writers of Canada authors packed them in for their crime (writing) presentation at Gerrard Ashdale library in Toronto, March 24, 2016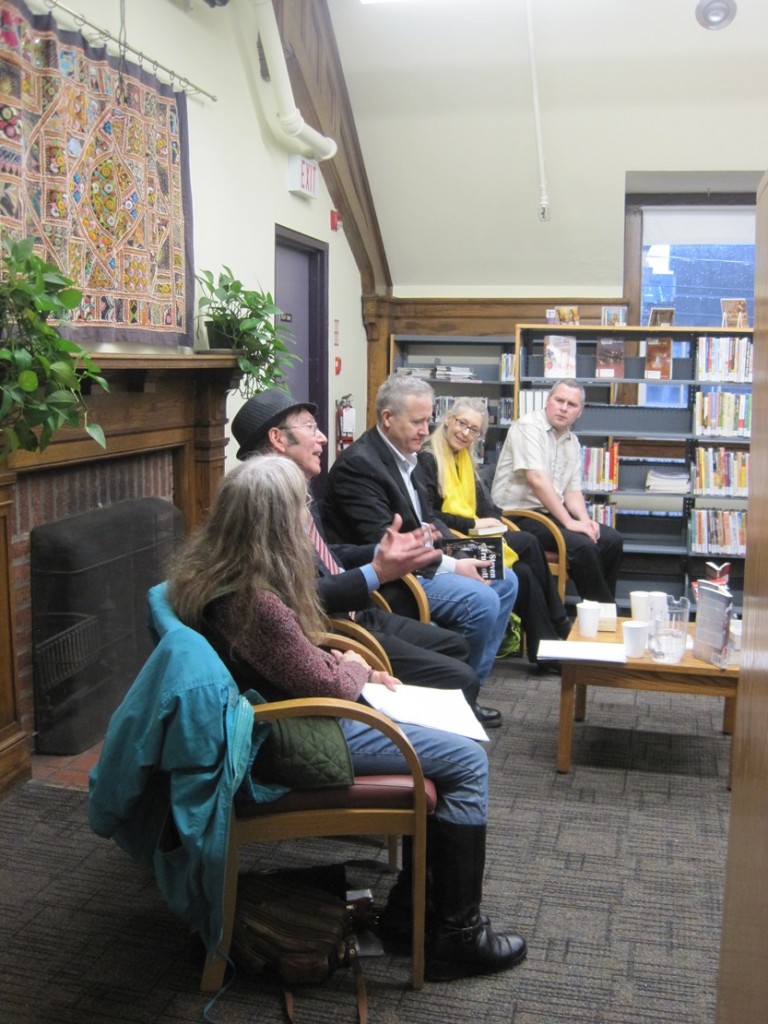 Sharon A. Crawford's Blog
Sharon A. Crawford author
A fine WordPress.com site
The Beyond gang head for Word on the Street Sunday
Dana Bowman PI from Beyond Faith and Beyond Blood It's official – Sharon A. Crawford and Dana Bowman will be at Word on the Street – the big annual book an magazine at Toronto's Harbourfront Centre. Still up in the air is if Dana will be kept inside the covers of Beyond Blood or if […]
Posted: September 21, 2017, 6:43 pm
Beyond Faith has a Book Launch date
Sharon A. Crawford and Dana Bowman have an announcement to make: Drum roll… Book Launch for Beyond Faith is set up and here are the details so far. Muskie and Murder Book Launch for Beyond Faith by Sharon A. Crawford and Hunting Muskie by Michael Dyet Presented by Blue Denim Press Sunday, October 22, 2017 […]
Posted: September 14, 2017, 4:10 pm