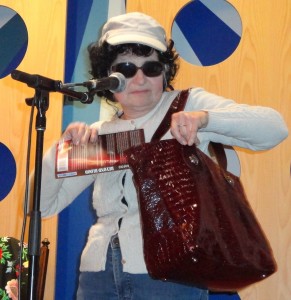 Meet Dana Bowman, PI, main character in the Beyond book series by Sharon A. Crawford. And being a nosy opinionated PI, Dana has some choice words about her creator and her Beyond mystery books, including who wrote the latest Beyond Faith. Dana claims she wrote Beyond Faith. but it is Sharon A. Crawford's byline on the book cover.  Click on Dana's photo above and the books below for more info, especially Sharon's and Dana's new TV show Crime Beat Confidential – where Dana goes full rant about who wrote the Beyond books, Page link for  the latest. Beyond Faith is on the book below.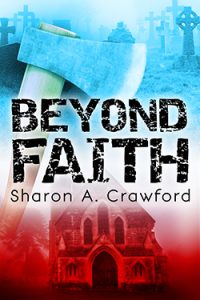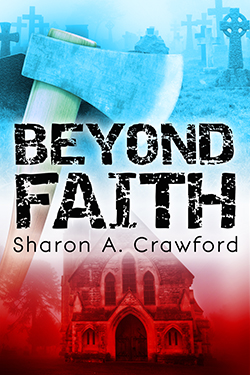 Sharon A's Gigs
Sharon A. Crawford is available as a guest speaker to talk about crime writing.
Topics include:
Creating Crime between the (Book) Covers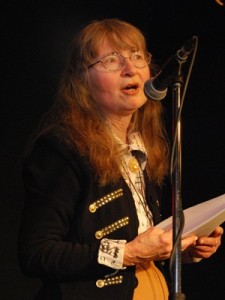 Can you get away with murder, fraud, kidnapping and other heinous crimes? Yes, if you do it between the (book) covers and it is fiction. Join mystery author Sharon A. Crawford as she relates how the characters in her Beyond mystery books "commit" crimes and solve them too. Sharon will reveal where her story ideas originate and how she develops them with her characters and plots in Beyond the Tripping Point (Blue Denim Press, 2012), Beyond Blood (Blue Denim Press, 2014) and Beyond Faith (October 2017).
And as Dana Bowman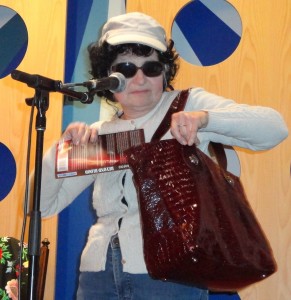 You never know when Dana Bowman will appear instead of Sharon. As a PI Dana likes to stick her nose into Sharon's business.
Dana Bowman is available to do short and long skits about her life between the Beyond books covers. She is noted for dissing Sharon – when she can get away with it. Dana has recently teamed up with George Walton and other characters created by literary author Shane Joseph (Crossing Limbo, Morning Rain Publishing, 2017; In the Shadow of the Conquistador, Blue Denim Press, 2015) in a mad mix of reality and fiction.
For the whole enchilada on Sharon's workshops, courses and the like, check here
To book  criminal talks, readings, skits, and workshops by Sharon A. Crawford, email Sharon at words@samcraw.com
For Sharon's upcoming gigs (with or without Dana Bowman), read more here