Put it before them briefly so they will read it, clearly so they will appreciate it, picturesquely so they will remember it and, above all, accurately so they will be guided by its light.
– Joseph Pulitzer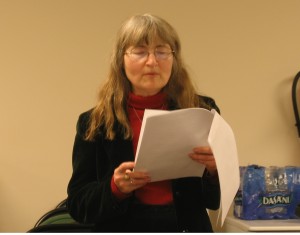 Sharon's workshops can help you get past writer's block, dig beyond the surface of your writing, and make your words sparkle
Upcoming Workshops and Courses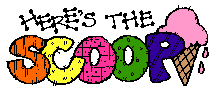 Stay tuned for workshops and courses coming up in 2018. Meantime, check out below what workshops and courses Sharon teaches.
For Lectures, Talks and the like related to the Beyond book series, go to Books
Sharon's Whole She-bang of Workshops focus on…
Memoir writing, fiction writing and freefall writing. Workshops are presented by Toronto Public Library branches and East End Writers' Group.
Watch for a new workshop focusing on Creative Non-fiction coming fall 2018.
Current workshops include:
Developing Compelling Characters and Dialogue in Fiction
NEW
Author and editor Sharon A. Crawford uses excerpts from her short story collection, Beyond the Tripping Point and novels Beyond Blood and Beyond Faith to show how to create memorable characters through dialogue and how to combine dialogue, action and character thoughts to build a powerful story. Includes writing exercises.
Crafting the Crime Fiction Novel
 NEW
Do you dream of committing murder – legally between the book covers? Sharon A. Crawford, author of the Beyond mystery series, can show you how. In this four-session interactive course, Sharon follows the golden rule of fiction – "show not tell". Learn how to create compelling characters and dialogue, scary settings, and plots filled with suspense and murder. Handouts provided. Be prepared to write and receive feedback.
Writing your Memoir from Pictures
A picture is worth a thousand words. Pictures can also trigger memories. Learn how to write your story – any length – by gleaning information from old family photos, old newspaper ads and news story photos, and pictures etched in your mind. Participants will write scenarios from their past and receive feedback.
Kick-start your Personal Memoir Using the Six Senses
Memoir is not only the story but is also the emotions the story brings back to you. Get started and develop writing your family history or life story using the senses to draw out emotion and memory. Workshop combines discussion, sensory devices and writing exercises.
Freefall Write into Prose and Poetry
Freefall Writing is writing wherever your emotions take you without stopping to edit. Using a word, phrase, sentence, sound or object, author and editor Sharon A. Crawford will get you freefall writing. You will read your writing out loud and we will discuss where it came from, then turn it into the beginning of poetry or prose (fiction or nonfiction). Good for unlocking writer's block. Notepad and pen or laptop required.
Crafting the Short Story

Learn the basic techniques to blend plot, character, point of view, dialogue, narrative, setting, style, voice and length to write a short story that sparkles.
Getting Your Memoir off the Ground – four sessions
Always wanted to write your family's story or your story but need some motivation and guidance? Author, editor and writing instructor Sharon A. Crawford will get you writing your story. Using prompts such as the six senses to kick-start your memory, sharing your stories, looking at published memoirs, and doing fun exercises, these hands-on sessions will take you into the nitty-gritty of writing the memoir. You will learn how to organize your memoir's content, do research and work it into your memoir, deal with family flak, and not only start writing your memoir, but write some chapters and receive feedback. Handouts provided. Bring photos and other memorabilia if you wish, pen and paper or the electronic equivalent. You will be writing.
More information on workshops email Sharon words@samcraw.com
Writing Courses via email are in the works. Stay tuned.
For speaking engagements,  and readings with Sharon A's  Beyond novel Beyond Faith see Beyond Blood and scroll down to Sharon A's Upcoming Gigs